We like to train outdoors.
Our favorite hiking / training route leads from Hohwacht along the sea, over Lippe to Behrensdorf and back again.
In Behrensdorf we always like to take a break.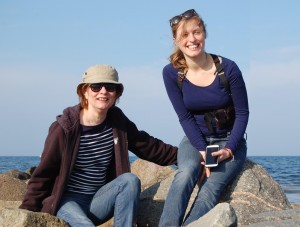 Behrensdorf
When we started our training, we could do a maximum of 200 meters.
Today is 14 km.